Prints of all images in these galleries are available for purchase. Prices vary with size, customization, and framing.
These galleries are a small sample of our work. Contact us if you would like to see work in other categories.
To enter any of our original 9 galleries, click on the appropriate image in the matrix below.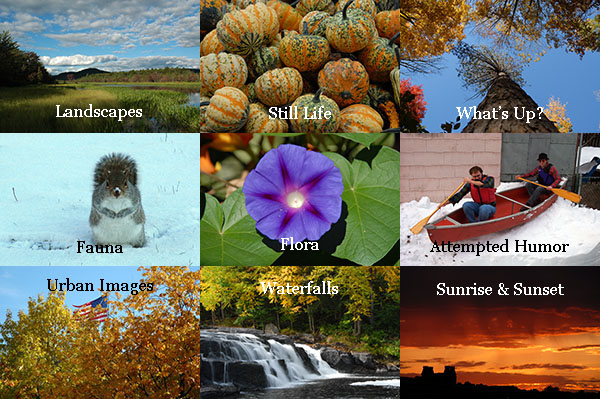 These galleries require Adobe Flash
Milkweed Pods
Virtual Shows
Calendars
The following tables contain links to Facebook Albums - clicking on any will exit this web site.
Last Updated: 20 February, 2013